RECOGNIZING EXCELLENCE IN TRAVEL JOURNALISM SINCE 1984
LOWELL THOMAS TRAVEL JOURNALISM COMPETITION
Rewarding Journalists for Outstanding Work in the Field for Nearly 40 Years
The SATW Foundation sponsors the annual Lowell Thomas Travel Journalism Competition. The first contest honored work done in 1984. Today the Foundation awards more than $25,000 annually in prize money for outstanding print, digital, multimedia and broadcast work. It is the premier competition in North America in the field of travel journalism. It has gained its stature for several reasons, most notably:
• it does not promote any particular destination or travel product,
• it does not have any membership requirements for journalists to enter, and
• it is judged independently by the faculty at a top U.S. school of journalism.
The 2021-22 Lowell Thomas Competition expands to 30 categories this year, adding Instagram Storytelling and Coverage of Diverse Communities, with more awards and prize money for journalists. After making three entries, the fourth is free. This year's entry deadline has passed, but you can access information on all our past contests and see the winners.
A board of 22 directors from the travel journalism field governs the Foundation, serving as volunteers. Directors provide guidance for the annual competition to keep it up-to-date with the changing media scene.
Through donations, the Foundation has awarded more than $550,000 in prizes to journalists over 37 years. A generous contribution by Gold Supporter Carnival Corp., the world's largest cruise company, makes the sustainability of the annual competition possible.
2021 Lowell Thomas Travel Journalism Awards
The Lowell Thomas awards, recognized as the most prestigious in travel journalism, were announced Oct. 4 during the 2021 Annual Convention of SATW, the premier professional organization of travel journalists and communicators.
The 1,278 entries in the annual contest, overseen by the Society of American Travel Writers Foundation, were noteworthy for their style, scope and service to readers who struggled to make sense of a travelscape turned upside down by the pandemic. The University of Missouri School of Journalism oversaw the judging, which involved 27 judges this year.
Winners "proved their mettle by producing original, useful and often moving stories that covered the moments and moods of the past year," the judges said of their work.
Katherine LaGrave, digital features editor for Afar Media, was honored as the Lowell Thomas Travel Journalist of the Year. Judges praised her storytelling and reporting as well as her focus on what readers needed to know to navigate today's travel challenges.
BBC Travel brought home nine awards; The New York Times earned eight awards; and Travel + Leisure won seven awards.
Jacqueline Gifford, Editor-in-Chief of Travel + Leisure, earned the Gold Award for Travel Magazines; Outside Magazine got the Gold Award for Travel Coverage in General Magazines while The Plain Dealer gained the top spot for Newspaper Travel Coverage. Judges cited editor Susan Glaser's "laser focus on readers" who sought closer-to-home destinations in the wake of the pandemic.
Matt Crossman earned the Gold for the Robert Haru Fisher Award for Travel Health/Safety Coverage, the first time this award has been given. A generous bequest from Robert Haru Fisher, a journalist and guidebook editor, funds the award. Fisher helped start the SATW Foundation and the Lowell Thomas Travel Journalism Competition.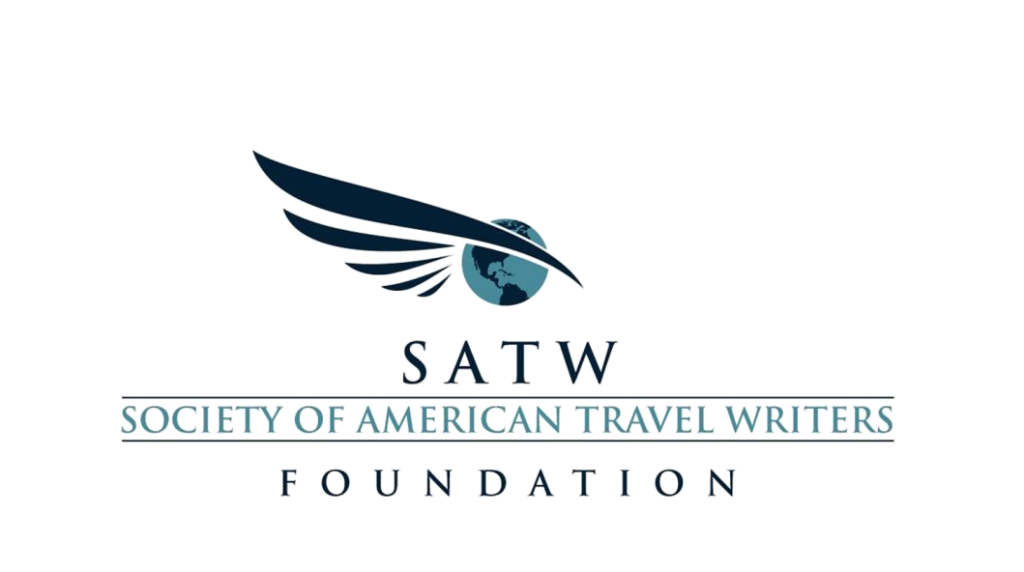 The Society of American Travel Writers Foundation was founded in 1981 to honor outstanding work in travel journalism. Through its Lowell Thomas Competition, the Foundation supports and helps sustain high-quality travel media. The Foundation operates separately from SATW.
SATW (the Society of American Travel Writers) is the pre-eminent professional association of travel journalists and communicators. Learn more about this premier networking organization by visiting its website,  www.satw.org.
2020-21 Lowell Thomas Contest Opens
The 2020-21 SATW Foundation Lowell Thomas Travel Journalism Competition is open for entries. The deadline is April 1. Work must have been published/posted/broadcast in English between April 1, 2020, and March 31, 2021, except as noted in book categories.
Yes, it has been a difficult year, with travel at a near full stop, but we are here again, stronger than ever and ready to celebrate your good work. We have even more awards and prize money for journalists this year. 
We're excited to announce a new category, the Robert Haru Fisher Award for Travel Health/Safety Coverage — certainly a timely one. Fisher, a distinguished editor, writer and former president of the SATW Foundation, helped start the Lowell Thomas competition. He died in March 2020 at age 90 and left a bequest to fund this award. We are grateful for his generosity in continuing to contribute to the craft he loved.
The contest invites work in all types of media, including online, audio and video, not just print. All entries must be made through the BetterBNC Media Awards Platform. Electronic entries are required in all but a few categories. 
If you have not entered in the past, then you must sign up at the contest website and create an account. (It's a simple process). 
Judges will be faculty at the University of Missouri School of Journalism with Emeritus Prof. John Fennell, Prof. Jennifer Rowe and administrative assistant Kim Townlain coordinating.
Click here for details about the contest, including rules, eligibility, categories and how to enter. 
Information also is at the BetterBNC website. 
If you have questions and/or want more information, email us at awards@satwf.com.