RECOGNIZING EXCELLENCE IN TRAVEL JOURNALISM SINCE 1984
LOWELL THOMAS TRAVEL JOURNALISM COMPETITION
Rewarding Journalists for Outstanding Work in the Field for Nearly 40 Years
The SATW Foundation sponsors the annual Lowell Thomas Travel Journalism Competition. The first contest honored work done in 1984. Today the Foundation awards more than $25,000 annually in prize money for outstanding print, digital, multimedia and broadcast work. It is the premier competition in North America in the field of travel journalism. It has gained its stature for several reasons, most notably:
• it does not promote any particular destination or travel product,
• it does not have any membership requirements for journalists to enter, and
• it is judged independently by the faculty at a top U.S. school of journalism.
2022-23 Lowell Thomas Competition
Winners of the 2022-23 Lowell Thomas Competition were announced on September 8, 2023 at the SATW Convention in San Juan, Puerto Rico.
A board of directors from the travel journalism field governs the Foundation, serving as volunteers. Directors provide guidance for the annual competition to keep it up-to-date with the changing media scene.
Through donations, the Foundation has awarded more than $575,000 in prizes to journalists over 38 years. A generous contribution by Gold Supporter Carnival Corp., the world's largest cruise company, makes the sustainability of the annual competition possible.
2023 Lowell Thomas Travel Journalism Awards
In the 39th annual Lowell Thomas Travel Journalism Competition, 117 editors, writers, photographers, podcasters, social media experts and videographers were honored by the SATW Foundation for their outstanding work in helping to make the world of travel accessible, understandable and achievable.
The competition drew 1,430 entries. Winners were announced Sept. 8 at the Society of American Travel Writers Convention in San Juan, Puerto Rico. 
"If there's one word to describe the mood of travel writers and the work they produced this year, it's optimism," said John Fennell, professor emeritus at the University of Missouri's School of Journalism and coordinator of the 25 judges who evaluated articles, photography, videos, podcasts, and websites, among other work.  "Another important theme that emerged is consciousness, especially about the environmental effects of travel. Sustainability became a buzzword."
This year, a number of publications won five or more awards each. The New York Times earned six awards, including four gold with one of them as best in Newspaper Travel Coverage. Afar was named best Travel Magazine, among its six awards. Travel + Leisure and Outside won seven awards each, while National Geographic Traveler, National Geographic Magazine and National Geographic Books earned five awards among them. 
The Grand Award — Lowell Thomas Travel Journalist of the year — went to Stephanie Pearson, a freelance writer and journalist. Judges said, "Her work reminds readers that all who travel should respect and help preserve the parks and other places they visit." 
A strong showing was made by Fodor's, The Wall Street Journal, The Boston Globe, Los Angeles Times, Yankee and Condé Nast Traveler. 
Among individual winners, author Pico Iyer won three gold, in Short Narrative, Travel Book and Personal Comment.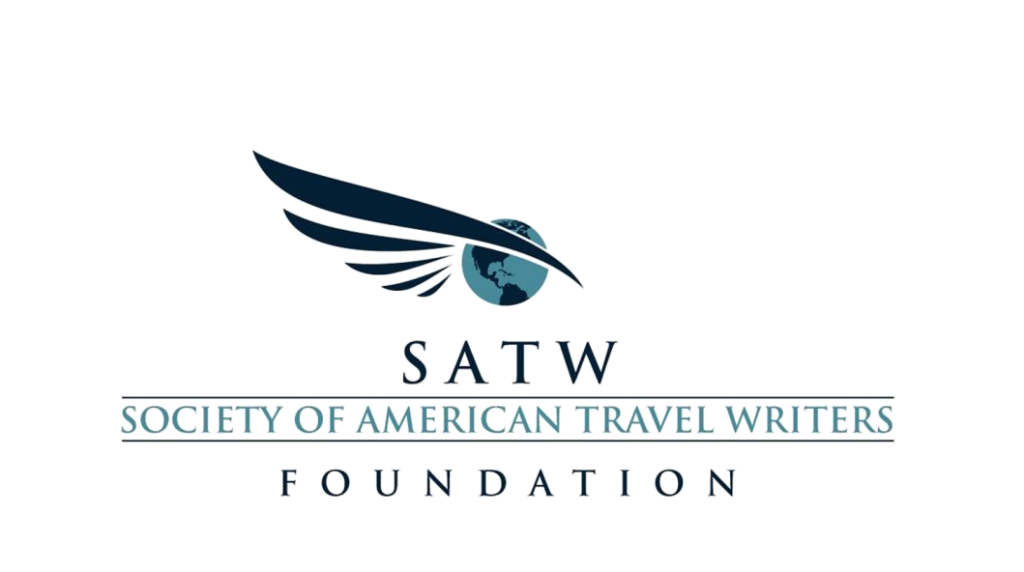 The Society of American Travel Writers Foundation was founded in 1981 to honor outstanding work in travel journalism. Through its Lowell Thomas Competition, the Foundation supports and helps sustain high-quality travel media.
SATW (the Society of American Travel Writers) is the pre-eminent professional association of travel journalists and communicators. Learn more about SATW by visiting its website,  www.satw.org.
2020-21 Lowell Thomas Contest Opens
The 2020-21 SATW Foundation Lowell Thomas Travel Journalism Competition is open for entries. The deadline is April 1. Work must have been published/posted/broadcast in English between April 1, 2020, and March 31, 2021, except as noted in book categories.
Yes, it has been a difficult year, with travel at a near full stop, but we are here again, stronger than ever and ready to celebrate your good work. We have even more awards and prize money for journalists this year. 
We're excited to announce a new category, the Robert Haru Fisher Award for Travel Health/Safety Coverage — certainly a timely one. Fisher, a distinguished editor, writer and former president of the SATW Foundation, helped start the Lowell Thomas competition. He died in March 2020 at age 90 and left a bequest to fund this award. We are grateful for his generosity in continuing to contribute to the craft he loved.
The contest invites work in all types of media, including online, audio and video, not just print. All entries must be made through the BetterBNC Media Awards Platform. Electronic entries are required in all but a few categories. 
If you have not entered in the past, then you must sign up at the contest website and create an account. (It's a simple process). 
Judges will be faculty at the University of Missouri School of Journalism with Emeritus Prof. John Fennell, Prof. Jennifer Rowe and administrative assistant Kim Townlain coordinating.
Click here for details about the contest, including rules, eligibility, categories and how to enter. 
Information also is at the BetterBNC website. 
If you have questions and/or want more information, email us at awards@satwf.com.