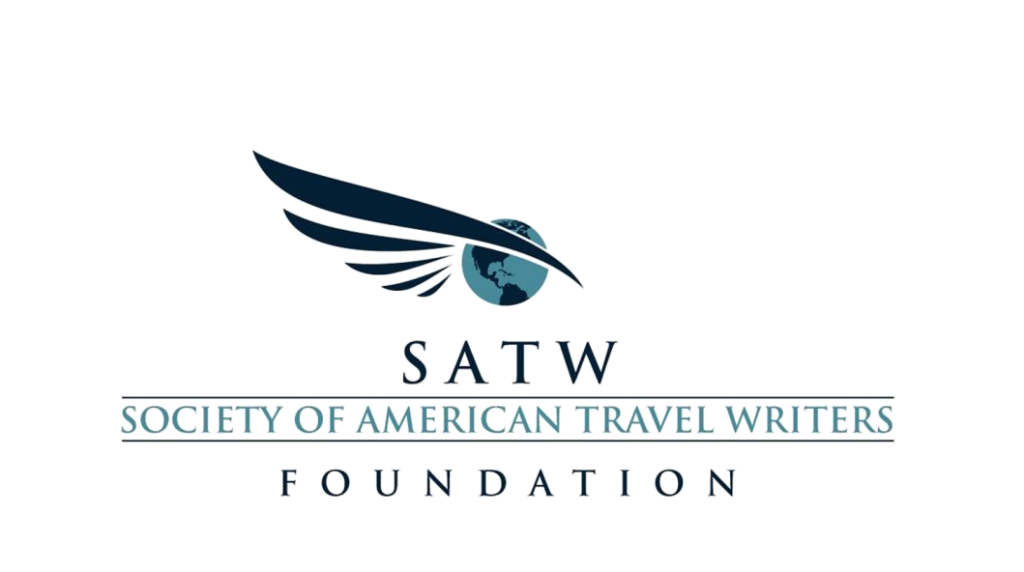 What is the SATW Foundation?
The non-profit, tax-exempt Society of American Travel Writers Foundation was founded in 1981 by a concerned group of SATW writers, editors and public relations professionals to generate higher standards and prestige for the field of travel journalism.
The Foundation's mission is to contribute to the field through supporting, celebrating and sustaining excellence in travel journalism. To accomplish this goal, the Foundation holds the only broad-based, independent competition for work in travel, the SATW Foundation Lowell Thomas Travel Journalism Competition, that is open to journalists from around the world.
The first contest honored work done in 1984. Since that time, the Foundation has awarded more than $575,000 to journalists. Today the Foundation gives more than $25,000 annually in prize money and more than 100 awards to journalists and publications for outstanding print, digital, multimedia and broadcast work.
The Lowell Thomas competition is the premier contest in this field. It has gained its stature for several reasons, most notably: 1) it does not promote any particular destination or travel product, 2) it does not have any membership requirements for journalists to enter, and 3) it is judged independently by the faculty at a top U.S. school of journalism.
The Foundation funds its work through donations, which are tax-deductible under the IRS Code Section 501 (c) (3).
The Foundation and SATW, the pre-eminent professional association of travel journalists and communicators, operate separately. Each has its own board of directors.
SATW Foundation
Board of Directors & Trustees
A board of directors, all serving as volunteers, governs the SATW Foundation. From the directors, a board of up to 10 trustees is elected to serve as officers and oversee day-to-day business. These trustees also serve on a volunteer basis, donating their time and talent. No director is paid any fee/salary to serve.
Founding Chairman
LOWELL THOMAS
Multi-media Travel Journalist
1892–1981

•
Honorary Chairman
JAMES MICHENER
Author
1907–1997

•
Founding Director
LEN BARNES
Editor Emeritus
Michigan Living
Traverse City, MI
1919 – 2014

•
President
CATHARINE HAMM
President
Catharine Hamm Communications
Los Angeles, CA

•
Vice President
DAVID G. MOLYNEAUX
Editor
TheTravelMavens.com
Cleveland, OH

•
Secretary
MARTHA W. STEGER
Freelance Writer
Midlothian, VA

•
Treasurer
ELLIOT A. GILLIES
President
Gillies & Zaiser
Leland, NC

•
Trustees At Large
MARY LU ABBOTT
Editor Emeritus
Where to Retire Magazine
Fredericksburg, TX
CYNTHIA BOAL JANSSENS
Editor
AllThingsCruise.com
Estero, FL

•
Administrator
VICTORIA LARSON
Principal
VKLarson Communications
Founder and Publisher, SideofCulture.com
New York, NY
DIRECTORS:
TOM ADKINSON
Freelance Writer
Nashville, TN
GARY ARNDT
Publisher
Everything Everywhere
Minneapolis, MN
LARRY BLEIBERG
Freelance Editor/Writer
Charlottesville, VA
TONYA FITZPATRICK
Founder/Publisher/Executive Producer
World Footprints
Silver Spring, MD
YVES GENTIL
President
DQ Marketing and PR Corp.
Denver, CO
MARY ANN HEMPHILL
Freelance Writer
Newport Beach, CA
SPUD HILTON
Editor
Where Traveler SF Bay Area
San Francisco, CA
ROBERT N. JENKINS
Freelance Writer
St. Petersburg, FL
STEVE JERMANOK
Travel Writer/Blogger
ActiveTravels, LLC
Newton, MA
VANI RANGACHAR
Senior digital content editor for publications
Automobile Club of Southern California
Costa Mesa, CA
JILL ROBINSON
Freelance Journalist
El Granada, CA
JANE WOOLDRIDGE
Executive Business Editor
The Miami Herald
Miami, FL
BOARD EMERITUS
JOHN D. MACDONALD
Travel Editor Emeritus
The Seattle Times
Seattle, WA