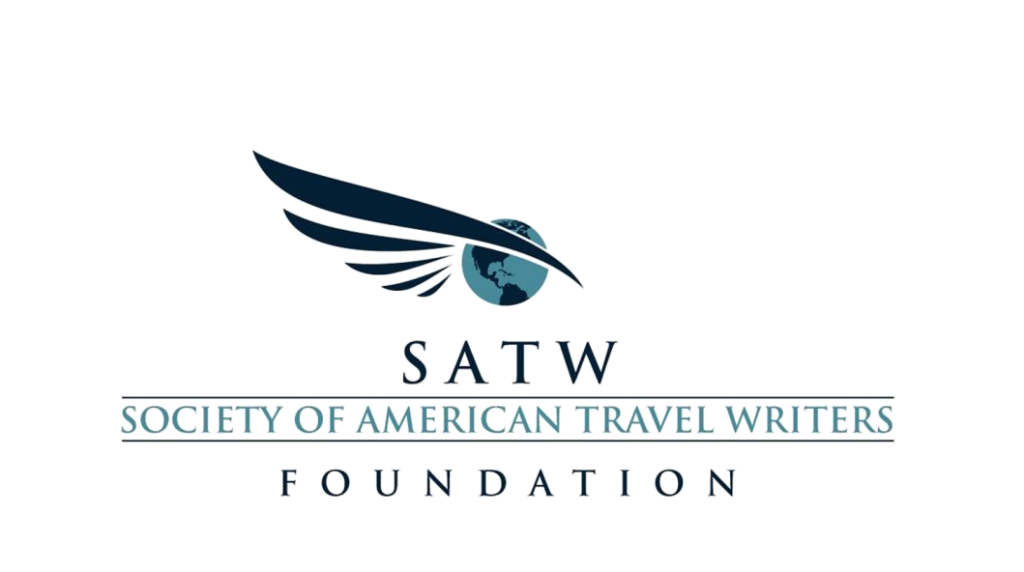 Contributors to SATW Foundation
Through contributions large and small, from companies and individuals, the SATW Foundation has funded awards in its Lowell Thomas Travel Journalism Competition since the first contest in the 1980s.
In the following sections, the Foundation acknowledges recent contributors. We appreciate all support and donations.
In Special Recognition
Jim Rupe, president and executive producer of Air & Sound Productions in Bedford, TX, in 2005 began creating the annual video announcing winners of each year's Lowell Thomas Travel Journalism Competition. Over the years, Jim has donated thousands of hours and dollars to produce a professional show that has enhanced the stature of the Lowell Thomas Awards. The Foundation thanks Jim for his generous contributions.
Robert Haru Fisher and Lee Foster, members of the SATW Foundation board, died in 2020. Both were strong supporters of the Foundation mission to celebrate and sustain excellence in travel journalism and helped provide guidance for the annual competition.
Robert Haru Fisher, a writer and editor, helped start the SATW Foundation in the 1980s and served as its first board president. He also was among the earliest members of SATW, joining in 1963, and served as its president in 1984. He was a former president and editor-in-chief of the Fodor travel guides, General Editor of the Crown series of guidebooks and published the Fisher Annotated Travel Guides for 10 years. Soon after graduating from Harvard College, he worked with the CIA in Asia for a number of years and developed a lifelong interest in Japan and its culture. He had turned 90 shortly before his death in March 2020. He left a significant bequest to the Foundation to establish a category in the Lowell Thomas competition for travel health and safety coverage. In the 2020-21 competition, the Foundation began such a category named the Robert Haru Fisher Award in his honor.
Lee Foster was an award-winning travel writer and photographer, with 18 books to his credit. He specialized in coverage of Northern California but had articles and photography for hundreds of destinations worldwide. He was an innovator in digital publishing, quickly learning the latest technology and adapting his work to the media. He helped the Foundation stay abreast of new trends in the field for its annual competition. He was active in SATW and always happy to share his expertise and help others find new ways to market their work. He died unexpectedly in July 2020 at his home in Berkeley, CA.
A Special Salute
SATW and the Foundation are honored to have people in the travel industry who have made major contributions to their professions and continue giving back to SATW, the Foundation and to the travel industry. Click Here to be taken to that section of Contributors.
In Loving Memory
Long live the memory of those who have given so much to SATW and their profession. So many have made contributions that make our world a better place to live and enjoy travel. Click Here to be taken to that section of Contributors.
Society of American Travel Writers Foundation TOP SUPPORTERS
The sustainability of the annual SATW Foundation Lowell Thomas Travel Journalism Competition is supported by a generous contribution from Gold Supporter, CARNIVAL CORP.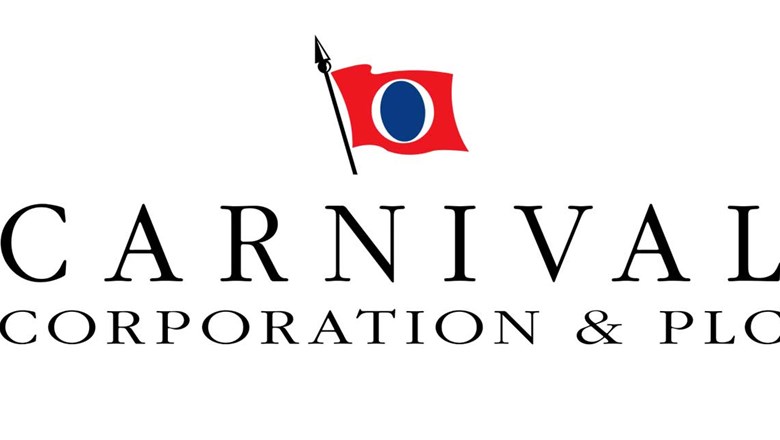 Gold Supporter
Carnival Corporation is the world's largest cruise company with a portfolio of cruise brands, including Carnival Cruise Line, Cunard, Holland America Line, Princess Cruises and Seabourn. Its brands, dedicated to annually providing great vacations to millions of passengers, sail more than 90 ships to over 700 ports worldwide. The CARNIVAL CORP. contribution helps make prizes possible in the SATW Foundation Lowell Thomas Travel Journalism Competition and supports the future of high-quality travel media.
Silver and Bronze Supporter levels are available
INTERESTED IN BECOMING A TOP SUPPORTER OF
THE LOWELL THOMAS TRAVEL JOURNALISM COMPETITION?
We welcome inquiries from travel organizations, companies and individuals. We can work with you on an individualized plan of support. Please contact Catharine Hamm , SATW Foundation president, (cathamm@gmail.com) for further information.
 SATW Foundation
$1000-plus Contributors
SATW Central States Chapter
SATW Eastern Chapter
SATW Western Chapter
* Robert Haru Fisher
Laura Davidson Public Relations
* Martha W. Steger
 SATW Foundation
$500-plus Contributors
* Tom Adkinson
Rick Steves
Nancy J. Friedman
Nori Muster/Bill Muster Foundation
* Denotes Current/Past SATW Foundation Board Member.
 SATW Foundation – $100-plus Contributors
Mary Lu Abbott*
Jeanette Anderson Moores
Cheryl Andrews
Hilary Barnes
Len Barnes*
Carol Barrington
Byron Beeler
Helga Brenner-Khan
Jay Clarke*
James William Cordell II
Aaron Cushman*
Laura Davidson Public Relations
Karen Escalera/KWE Partners
Peter Fitzsimons
Lee Foster*
Carol W. Fowler*
Marion Laffey Fox
Nancy J. Friedman Public Relations
Elliot A. Gillies*
Elizabeth Hansen
Tom Grimm*
Bill Hensley*
Martin Hintz
Anna Hobbs
Cynthia Boal Janssens*
Robert N. Jenkins*
Frank Klicar
Paul Lasley*
Morgan Lawrence
Marcia Levin
Karen Lingo
John D. Macdonald*
Edwin S. Malone III*
Lawrence J. Mayran*
Colin McDonald
Rita McKay
Jennifer Miner
David G. Molyneaux*
Martha Adams Morano
Judith Morgan
Neil Morgan*
Stuart G. Newman*
Matthew Payne
Liliane J.M. Opsomer*
John and Joan Poimiroo
Jim Rupe
Sarah Scoltock
Bob Sehlinger*
Alice Short
Martha Steger*
Edward H. Stone*
Martha Van Riper
Jeanne Westphal*
Jane Wooldridge*
Patricia A. Young
Victor Zak
Jan Aaron
Marjorie E. Abrams
Marcia Abramson
Lola Akinmade Akerstrom
Ellen L. Albanese
Albuquerque Convention &
   Visitors Bureau
Ludmilla (Millie) Alexander
Heidi Allison-Shane
Thomas Amberg
Susan K. Bak
Christopher Baker
Millie Ball
Karyl Leigh Barnes
Karen Bartlett
Ruth Bass
Gail Bast
Peggy R. Bendel
Gilles Bengle
Mary Bergin
Rebecca Bingham
Karen Blansfield
Larry Bleiberg*
Laura Bly
Steve Bly
Pat Brennan
Jan Butchofsky
Elaine Cali
Mia Casey-Sachs
Erin Caslavka Deinzer
Sharon E. Cavileer
Anne Chalfant
Lisa Chickering
Jack Christie
City University of Seattle
   Library staff
Myron Clement
Melanie Coates
Tom R. Crosby
Beth D'Addono
Laura Daily
Lee Daley
Diane Daniel
William A. Davis
Hugh De Samper
John Devine
Michael Diamond
Patricia A. Donoghue
Nancy Dunnan
Lauralee Dobbins
Jane Engle
Millie Evans
Susan Farlow
Lynn Ferrin
Cynthia Fontayne
Don Forsyth
Cortney Fries
Kevin Frisch
Rebecca Gerhardt
Elgy Gillespie
Elaine Glusac
Fran Golden
Melanie J. Gray
JoAnn Greco
Thomas D. Griffith
Gerry Hall
John Hamilton
Catharine Hamm
Cheryl M. Hargrove
Ted Heck
Mary Ann Hemphill
Kristin Henning
Deb Hickok
Maralyn Dennis Hill
Sue Hobart
Dave G. Houser
Beverly A. Hurley
Patricia Kelly
Doreen M. Kerby
Jim Kerr
Laura M. Kidder
Susan Kraus
Brigitta Kroon-Fiorita
Linda R. Kundell
John W. Lampl
Rosetta Land
Victoria Larson
Doris Lehman
Christine Loomis
Tracy Louthain
Kimberley Lovato
Mary Herbert Love
Alan Macher
Renate Mai-Dalton
Ruth Lor Malloy
Betty Martin
Lisa McClintick
Melanie McManus
Diana Lambdin Meyer
Jeff Miller
Karen A. Moraghan
Jerry D. Morris
Hilary Nangle
June Naylor
Janice Nieder
Brad Niva
Karen Torme Olson
Doug O'Neill
April Orcutt
James O'Reilly
Joseph Petrocik
Meryl Pearlstein
Kathleen Pocock
Gigi Ragland
Paul Raynor
Jen Reyneri
Francoise Rhodes
JoAnn Roe
Judy Love Rondeau
Joseph Rosendo
James Sajo
Toby Saltzman
Kristi Casey Sandors
Al Sandner
Lynn Seldon
Fran Sevcik
Joanne Prim Shade
Harry Shattuck
Kay Showker
Morris Silver
Diane Siskin
Griffin & Libby Smith
Roberta Sotonoff
Jerry Soverinsky
Sherry Spitsnaugle
Robert Staab
Kathryn Straach
Jane Stokes
Deborah Stone
David Swanson
Mim Swartz
Joan Tapper
Susann Tepperberg
Annette Thompson
Carol Timblin
Lisa Tomaszewski
Hilary Townsend
Greg Vaughn
Sally Walker Davies
Ginger Warder
Miriam Weiner
Kimberly Weir
Amy Weirick
Mimi Weisband
Judy Wells
Deborah L. Williams
Robert M. Witty
Michael Woody
*Denotes current/past
SATW Foundation Board member
We appreciate the many past donations that helped the Foundation start its awards and have sustained them for more than 30 years. Among earlier benefactors:
Society of American Travel Writers
SATW Marco Polo Members
Boyne USA, Inc.
Royal Caribbean International and
Celebrity Cruises
Bill Muster
William R.Angell Foundation
American Automobile Association
Walt Disney World
Travel Guard Insurance/Chartis
STUART G. NEWMAN
Past SATW President Marcia Levin and Marco Polo members Bill Hensley & Aaron Cushman have made contributions to the SATW Foundation in honor of Stuart G. Newman's 90th birthday, outstanding career in the travel industry over the decades and longtime service to SATW. President of Stuart Newman Associates in Miami, Stuart is public relations professional and Marco Polo member of SATW, recognized for exceptional service to the organization. Additionally, he is a longtime member of the Board of Directors of the SATW Foundation, which sponsors the annual Lowell Thomas Travel Journalism Competition. All contributions to the Foundation go toward costs of the competition, which recognizes and rewards outstanding work in the field of travel journalism. Stuart is a journalism graduate of the University of Florida and long has supported the Lowell Thomas awards.
Past SATW President Marcia Levin has made donations in honor of Stuart Newman's 94th and 95th birthdays and continued activity in public relations and service to SATW.
In March 2019, Newman died at the age of 96. He will be remembered for an outstanding career and service to the Society and the Foundation.
…..
TOM ADKINSON
SATW Active Kay Harwell Fernandez has made a contribution to the SATW Foundation honoring the work and contributions to SATW by Marco Polo member Tom Adkinson. Since he frequently sends clips of her stories he sees in the Nashville newspaper, she wanted to do something in return, supporting the Foundation, which Tom serves as a board member.
Tom has been involved with travel journalism and public relations since 1972, when he sold his first free-lance travel article. That led to a job at Southern Living Magazine as assistant travel editor. He has free-lanced to media across the nation and worked at newspapers in Knoxville and Birmingham. He entered public relations to work for Opryland and the Grand Ole Opry and eventually was vice president of corporate communications for their parent company, Gaylord Entertainment. After serving as Vice President/Director of Communications for BOHAN Advertising/Marketing a number of years, he now is a freelance writer in Nashville.
…..
MARCIA LEVIN
Marco Polo member Stuart Newman has made a contribution to recognize the service and dedication to SATW member Marcia Levin.
Marcia graduated with a degree in journalism from the University of Miami, where she also did graduate work in broadcasting. She worked in radio, then in print at the Hollywood Sun-Tattler, a Scripps-Howard publication. After a stint as features editor, she left to freelance in 1984.
In between she raised three sons and now enjoys nine grandkids — eight are boys. She continues to write and participate in SATW. She comments that her SATW friends are amazing and helped her considerably with their friendship when she lost her husband in 2007.
She commented recently, "It seems I've been writing most of my life, from contest jingles in grade school (which I usually won) to novels (still unsold) and hundreds of articles on how to pack for a three-week cruise or a proposed walking tour in Nassau and what to expect at the ballet in St. Petersburg, Russia. In recent years, I've been writing more about cruising than anything else. I've had the travel bug most of my life, and travel writing has been an amazing fit for me. In the process, I've made many wonderful friends through SATW and feel fortunate in my career — and my organization."
Marcia has held many positions in SATW, including: Chair, Atlantic-Caribbean Chapter, 1998-2003 Society Board Member; President-Elect, 2003; Society President, 2004 and recently Chair, Indianapolis Convention 2012. She continues to write and contribute to numerous print and online media.
…..
Fran Golden & David G. Molyneaux
Past SATW president Marcia Levin and Marco Polo member Lois Gerber have made donations in honor of the marriage of SATW Foundation president David G. Molyneaux and SATW Active Fran Golden, both award-winning travel writers-editors. Vows were exchanged Nov. 8, 2014, aboard the Regal Princess on a cruise following its naming ceremony in Fort Lauderale, FL. Onboard were godparents for the ship, six members of "The Love Boat," the iconic television show of the 1970s that introduced many viewers to modern cruising. Gavin MacLeod, who was Capt. Stubing on the show, did a reading at the couple's wedding, which was performed by Regal Princess Capt. Edwin Perrin in the grand atrium. Opera singer Annette Wardell sang. Molyneaux is editor of TheTravelMavens.com and a cruise columnist for several publications, and Golden is a cruise and travel columnist for a variety of media and co-author of "Frommer's EasyGuide to Alaskan Cruises and Ports of Call 2014."
In Memory Of 

Affilation

Donation By

All deceased members &
spouses for service to SATW

 

Martha Steger

Bob Conwell, Associate
Leader in Texas Tourism

Mary Lu Abbott

Lynn Ferrin, Active

San Francisco-based travel editor and writer

Carol Fowler
Mary Lu Abbott

Jean Simmons, Active

SATW Founder & longtime travel editor

SATW Central States Chapter

Colin McDonald, Associate

Marco Polo, longtime public relations executive

Hugh De Samper

Clay Francisco, Active

California-based travel film producer

Carol Fowler

Lorry Heverly, Active

Travel writer, dedicated Central States Chapter member

SATW Central States Chapter

Jim Wamsley, Active       

Award-winning Virginia journalist, served as Atlantic Caribbean Chair

Bill Hensley

Neil Morgan,
Alumni Active 

Outstanding newsman, award-winning writer and author, and longtime member of SATW and the SATW Foundation board of directors. Morgan was editor of the San Diego Tribune and a strong national voice for quality travel journalism, helping the SATW Foundation Lowell Thomas Travel Journalism Competition awards gain stature as the benchmark of excellence in the field.

Mary Lu Abbott, Carol Barrington, Carol Fowler, Mary Ann Hemphill, John Macdonald, Liliane Opsomer, 

Martha Steger

Len Barnes
SATW Past President
Founding Director of
SATW Foundation

Award-winning writer, editor and photographer who was a founding father of the SATW Foundation. He was the driving force behind establishment and funding of the Lowell Thomas Travel Journalism Competition to recognize and reward outstanding work in the field. Barnes was editor of the AAA Michigan Living magazine.

Mary Lu Abbott, Robert Haru Fisher, Stuart G. Newman, 

Griffin & Libby Smith, 

Martha Steger, City University of Seattle Library staff

Joan Plawin, spouse

Wife of Paul Plawin, a longtime SATW member and past president. Joan joined Paul in many SATW events.
Stuart G. Newman

One of the earliest broadcast journalists in SATW, originating a weekly travel show on WHIO-TV in Dayton, OH, in the 1960s. Ryan served as president of SATW and in the mid-1980s was among the first directors elected to the SATW Foundation board, serving for many years as treasurer and then as a trustee into the early 2000s.

Mary Lu Abbott
Mrs. Len Barnes
Bill Hibbard

Jeanne Westphal
SATWF Past Treasurer

Jeanne was a founding director of the Foundation, among those whose names are on the articles of incorporation in 1983. She served in varying capacities until 2009. Even after leaving the board, she supported the Foundation, most recently as one of the 30 Partners for 30 Years.

A public relations professional, Jeanne was a member of SATW since 1966 and was named a Marco Polo member for her extraordinary service to the Society.

Mary Lu Abbott
Stuart G. Newman
Martha Steger
Jay Clarke
SATW Foundation
Trustee

Over a long career, Jay was an award-winning reporter, travel editor and travel columnist of the Miami Herald, setting a standard for travel journalists. He loved and enjoyed his profession and was committed to serving the consumer traveler. Among his honors, he had won a Lowell Thomas Travel Journalist of the Year award. He was among the early members of SATW, joining in 1962, helped start the Editors Council and had been awarded Marco Polo status for extraordinary service.

Click here for a link to his obituary in the Miami Herald.
http://www.miamiherald.com/news/local/obituaries/article69600282.html

Mary Lu Abbott
Mary Ann Hemphill
Stuart G. Newman
Martha Steger
Larry Mayran
SATWF Past Board Member

Larry joined the Society of American Travel Writers in 1967.  He was awarded the honor of Marco Polo in the 1980s. He served on various chapter and national committees and chaired the 1987 SATW Convention in Australia.

In the early 1980s, Larry participated in the original planning to organize the SATW Foundation and the Lowell Thomas Travel Journalism competition. He was elected to the first official board of directors in 1984-85. Larry served on the SATW Foundation board for 30 years.

Mary Lu Abbott, Carol Fowler, Marty Hintz, Stuart and Sandy Newman, Martha Steger, James Alton Alsup
June Michaelson
spouse
Wife of Marc Michaelson, a longtime SATW member and public relations professional who earned Marco Polo status for outstanding service to the Society. June participated in many SATW events.
Stuart and Sandy Newman
In Memory of Fallen Journalists

In honor of journalists worldwide who have given their lives covering the news.

Martha W. Steger
John K. Schulte
SATW Associate/
Marco Polo Member
A Miami resident, John had a long and distinguished career in public relations serving national and international clients. He was a longtime member of SATW, had served the Society in many roles and was recognized for his outstanding service with the Marco Polo status.
Stuart and Sandy Newman
Ellen Barnes
spouse

Ellen was the widow of Len Barnes, an SATW president, a founding director of the SATW Foundation and a driving force behind the Lowell Thomas Travel Journalism Competition to recognize outstanding work in the field. Ellen went all over the world with Len when he was a travel magazine editor, often helping him take photos, and assisted at numerous SATW meetings and events.

Mary Lu Abbott
Stuart and Sandy Newman
Doris Cushman
spouse
Wife of Aaron Cushman, longtime public relations professional and SATW member honored with Marco Polo status for his outstanding service to the Society. Doris assisted and participated in many SATW events.
Stuart and Sandy Newman
Stuart G. Newman
SATW Marco Polo member
SATW Foundation director
President of Stuart Newman Associates in Miami, Stuart had a long, distinguished career in  travel public relations and journalism. See A Special Salute above for more about him.
Mary Lu Abbott, Bob Jenkins, Liliane Opsomer, Martha Steger
Chester G. "Chet" Janssens
spouse

Chet was the husband of Cynthia Boal Janssens, a past president of SATW and a trustee of the SATW Foundation. He was an executive in the boating industry many years and traveled extensively with Cindy, attending many SATW meetings in support of her service to the Society.

Mary Lu Abbott
Tom Adkinson
Liliane Opsomer
Tom Steger
spouse
Tom was the husband of Martha Steger, an SATW Marco Polo member and longtime director on the SATW Foundation board. Tom, an attorney, frequently attended SATW meetings with Martha and was supportive of the Foundation's mission to honor excellence in travel journalism.
Martha Steger
Mary Lu Abbott
Curt 'Bill' Hibbard
SATW Past President
SATWF Past Board Member

Bill, as he was known, was longtime travel editor of the Milwaukee Journal, earning numerous awards for his writing. He was active in SATW, serving as president in 1978, and was treasurer of the SATW Foundation when on its board.

Tom Adkinson
Martin Hintz
Ethel Blum
SATW Past President
As a travel writer, Ethel distinguished herself as an expert in cruising and the cruise industry as it started booming in South Florida. Among her work over the years, she wrote 14 guidebooks on vacations at sea. She also had a syndicated radio show about travel. She was active for years in SATW, serving as president in 1983.
Martin Hintz
To fund the competition, the non-profit Foundation relies on contributions, which are tax-deductible as noted below. The Foundation operates through contributions from individuals, companies and other entities. Gifts also may be given to honor business associates and friends.
The Foundation is tax-exempt under Section 501 [c] [3] of the Internal Revenue Service Code; all contributions are deductible under Section 170 [c] of that code.
Contributions may be mailed to the Foundation administrator or use PayPal below:
Victoria Larson
SATWF Administrator
501 Fifth Avenue, Suite 2108
New York, NY 10017
Direct inquiries to Foundation administrator, Victoria Larson via email victoria@satwf.com or call at 917-678-7689