2016-2017 SATW FOUNDATION
LOWELL THOMAS TRAVEL JOURNALISM COMPETITION
Faculty members of the Missouri School of Journalism judged the competition, with Prof. John Fennell, Prof. Jennifer Rowe and administrative assistant Kim Townlain coordinating. There were 1,190 entries.
In the following list of winners, numbers in parentheses denote number of entries in the category.
The 2016-2017 Lowell Thomas Travel Journalism Competition Awards Presentation Video
Watch the video that was first shown at the 2017 SATW Annual Convention in Portland, Oregon. 
Awards For Works Published in 2016-2017
Category 101: Grand Award — Lowell Thomas Travel Journalist of the Year (34)
Gold: Christopher Reynolds, travel writer, Los Angeles Times
Silver: Mark Sundeen, freelance writer and author
Bronze: Kerri Westenberg, Travel Editor, Star Tribune (Minneapolis)
Honorable Mention: Paula Froelich, founder, ABroadAbroad.com
Category 102: Newspaper Travel Coverage (7)
Gold: The New York Times, Monica Drake, Travel Editor
Silver: The Washington Post, Nicole Arthur, Travel Editor
Bronze: San Francisco Chronicle, Spud Hilton, Travel Editor
Honorable Mention: Star Tribune (Minneapolis), Kerri Westenberg, Travel Editor
Category 103: Magazines (13)
103A — Travel Magazines
Gold: Southbound, Kevin Benefield, Editor-in-Chief
Silver: Via, Anne McSilver, Editor-in-Chief
Bronze: National Geographic Traveler, George W. Stone, Editor-in-Chief
Honorable Mention: Air Canada enRoute, Jean-François Légaré, Editor-in-Chief
103B — Travel Coverage in Other Magazines
Gold: Coastal Living, Steele Thomas Marcoux, Editor
Silver: National Parks, Rona Marech, Editor-in-Chief
Bronze: Outside, Christopher Keyes, Editor
Honorable Mention: Midwest Living, Trevor Meers, Editorial Content Director
Category 104: U.S./Canada Travel (99)
Gold: Chuck Thompson, "Deliverinse," Outside
Silver: Peter Kujawinski, "Guardians of a Vast Lake, and a Refuge for Humanity," The New York Times
Bronze: Don George, "Feel the Burn," National Geographic Traveler
Honorable Mention: Shelly Rivoli, "Swamp Buggy: A Tale of Family Adventure in Big Cypress National Preserve," FamilyTravel411.com
Category 105: Foreign Travel (117)
Gold: Chris Colin, "The Other Side," Afar
Silver: Mickey Rapkin, "Taipei," National Geographic Traveler
Bronze: Freda Moon, "You're a Brave Girl," Afar
Honorable Mention: Jill Robinson, "Strolling With Ghosts of Vietnam," San Francisco Chronicle
Category 106: Photo Illustration of Travel (59)
Gold: Brad A. Johnson, "Quick Look: Mar Adentro, San Jose del Cabo, Mexico," BradAJohnson.com blog
Silver: Kevin Miyazaki, "A Trip Back in Time/Riding the Rails to the Summer of Love," The New York Times
Bronze: Susan Portnoy, "Photographing Kazakh Mongolians and the Importance of Tea," TheInsatiableTraveler.com
Category 107: Special Packages/Projects (19)
Gold: BBC Travel, "The US National Parks Turn 100," Anne Banas, Editor
Silver: Los Angeles Times, "Celebrating Our National Parks," Catharine Hamm, Travel Editor, and Christopher Reynolds, Anne Harnagle, Thomas Curwen and Carolina Miranda
Bronze: The New York Times, "The Underground Railroad: A Special Section," Monica Drake, Travel Editor
Category 108: Cruise Travel (48)
Gold: Kim Brown Seely, "Slowly Up the Ganges: An Indian Exploration in Two Acts," Virtuoso Life
Silver: Alyssa Schwartz, "Life in the Slow Lane," The Globe and Mail
Bronze: Porter Fox, "From Montreal to Minnesota, by Inland Sea," The New York Times
Honorable Mention: Bronwen Dickey, "Climb Aboard, Ye Who Seek the Truth!" Popular Mechanics
Category 109: Adventure Travel (57)
Gold: Jennifer Kahn, "Out of Range," Afar
Silver: Jessica Silber, "Into the Congo," Wanderlust
Bronze: Dina Mishev, "At the Grand Canyon, a Cancer Survivor Rises to the Challenge of a Rim-to-Rim-to-Rim Hike," The Washington Post
Honorable Mention: Leigh Ann Henion, "A Kid's First Journey in Ed Abbey's Utah," Backpacker
Category 110: Travel News/Investigative Reporting (30)
Gold: Karen Schwartz, "Recent Incidents Put a New Focus on Sexual Assault on Airplanes,"The New York Times
Silver: Jason Motlagh, "Skull On a Stake," Outside
Bronze: Aaron Teasdale "Wilderness Wars," National Geographic.com/Adventure
Category 111: Service-Oriented Consumer Work (65)
Gold: Gina Zammit, "A Very Comprehensive Guide to Getting Drunk at Disney World," RoadsandKingdoms.com
Silver: Jeremy Cronon, "10 Months, 45 National Parks, 11 Rules," The New York Times
Bronze: Virtuoso Life staff, "How to Travel Better," Virtuoso Life
Category 112: Environmental Tourism (47)
Gold: Joshua Hammer, "The Most Dangerous Place on Earth to Be an Environmentalist," Outside
Silver: Aaron Teasdale, "The Problem With Wilderness," Mountain magazine
Bronze: Rona Kobell, "A Campsite Grows in Brooklyn," National Parks magazine
Honorable Mention: James Card, "In Michigan, a Fight Over the Future of a Fabled Trout River," The New York Times
Category 113: Cultural Tourism (96)
Gold: Jad Davenport, "Black Beauty," Coastal Living
Silver: Brian Mockenhaupt, "The World's Unlikeliest Trail," Backpacker
Bronze: Leigh Ann Henion, "In Japan, An Archery Quest Leads to Unexpected Lessons," The Washington Post Magazine
Category 114: Personal Comment (99)
Gold: Jacqueline Woodson, "When a Southern Town Broke a Heart," The New York Times
Silver: Scott Vogel, "Houstonasia," Houstonia magazine
Bronze: Zora O'Neill, "You Would Have Loved Aleppo," USA Today
Honorable Mention: Eva Holland, "The Promise," Southwest: The Magazine
Category 115: Special-Purpose Travel (84)
Gold: Tony Perrottet, "Viva La Revolución," Smithsonian Magazine
Silver: Wells Tower, "No Amount of Traffic or Instagrammers or Drunks Can Take the Magic Out of (Semi-)Wilderness," Outside
Bronze: Ron Stodghill, "In Charleston, Coming to Terms With the Past," The New York Times
Honorable Mention: Leigh Ann Henion, "Dreams to Remember: Macon, GA, Has Produced a Lot of Essential American Music," The Washington Post Magazine
Category 116: Short Work on Travel (53)
Gold: Carrie Miller, "How Instagram Is Changing Travel," National Geographic Traveler
Silver: Diane Daniel, "Amsterdam Restaurant Takes Food From Wasted to Tasted," The New York Times
Bronze: Larry Bleiberg, "Learn How to Drive in Winter Weather at This Colorado Driving School," The Dallas Morning News
Honorable Mention: Rosemary McClure, "A Storied Sling: Singapore Always Surprises," Los Angeles Times
Category 117: Culinary-Related Travel (92)
Gold: Sarah Khan, "Eating Bunny Chow in Durban," Saveur
Silver: Ruth Reichl, "If Worse Comes to Wurst," Afar
Bronze: Debra Kamin, "In Israel, a New Passion for Palestinian Cuisine," The New York Times
Honorable Mention: Eliot Stein, "The Secret Behind Italy's Rarest Pasta," BBC Travel
Category 118: Travel Book (30)
Gold: Zora O'Neill, "All Strangers Are Kin: Adventures in Arabic and the Arab World," Houghton Mifflin Harcourt
Silver: James Campbell, "Braving It: A Father, A Daughter and an Unforgettable Journey Into the Alaskan Wild," Crown Publishers
Bronze: Matt Goulding, "Grape, Olive, Pig: Deep Travels Through Spain's Food Culture," Roads & Kingdoms/HarperCollins Publishers
Honorable Mention: Andrew Evans, "The Black Penguin," The University of Wisconsin Press
Category 119: Guidebook (20)
Gold: Matthew B. Christensen, "A Geek in China: Discovering the Land of Bullet Trains, Alibaba and Dim Sum," Tuttle Publishing
Silver: National Geographic Books Editorial Staff, "Guide to National Parks of the United States," 8th Edition, National Geographic
Bronze: Andy Steves, "Andy Steves' Europe: City-Hopping on a Budget," Avalon Travel
Category 120: Travel Journalism Websites (17)
Gold: BBC.com/Travel, Anne Banas, Editor
Silver: RoadsandKingdoms.com, Matt Goulding, Nathan Thornburgh, Cara Parks, Pauline Eiferman, Alexa van Sickle
Bronze: ABroadAbroad.com, Paula Froelich
Category 121: Audio Travel Broadcast (29)
Gold: David Hanson, "Calling Home," The Dirtbag Diaries
Silver: Rebekah Nolan, "From Mine Closure to Reinvention: A Story of Bell Island Newfoundland," NPR-KCBX Journeys of Discovery With Tom Wilmer
Bronze: Thomas Wilmer, "Alcatraz Island NPS Series," National Public Radio podcast
Honorable Mention: Paul Lasley and Elizabeth Harryman, "Memorable Travel Through the Eyes of Our Military, Part 2," OnTravel Media
Category 122: Video Travel Broadcast (35)
Gold: Liz Carlson, "Svalbard — When a Book Inspires a Journey," YoungAdventuress.com
Silver: T. Sean Herbert, Barry Petersen, David A. Bhagat, Rand L. Morrison and Jason Sacca, "CBS Sunday Morning: Forbidden Kingdom," CBS Sunday Morning
Bronze: Paula Froelich, "Rhino Poaching, South Africa," ABroadAbroad.com
Honorable Mention: Christine van Blokland, Jesse Jung and David Zelski, "King Longshank's Iron Ring of Castles in Wales," Curious Traveler/Public Broadcasting System
Category 123: Travel Blogs (40)
Gold: CurbFreeWithCoryLee.com, Cory Woodard
Silver: TravelsofAdam.com, Adam Groffman
Bronze: Moment Catchers, CandaceRoseRardon.com, Candace Rose Rardon
Honorable Mention: TheInsatiableTraveler.com, Susan Portnoy
The sustainability of the annual SATW Foundation Lowell Thomas Travel Journalism Competition is supported by a generous contribution from Gold Supporter CARNIVAL CORP., the world's largest cruise company.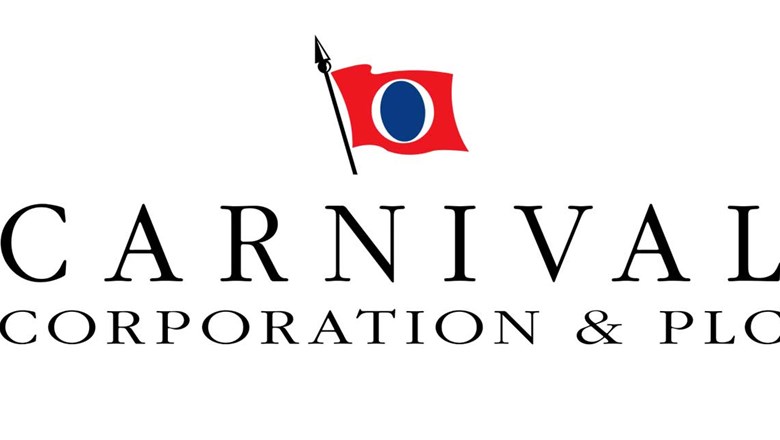 The Society of American Travel Writers Foundation was begun in 1981 by a group of SATW writers, editors and public relations professionals who were concerned about the future of travel journalism.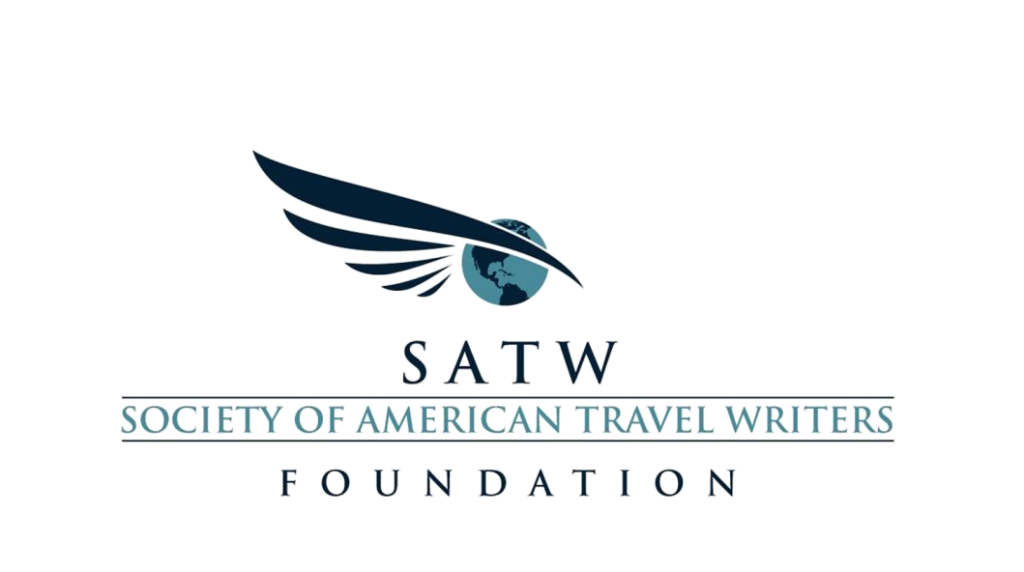 SATW (the Society of American Travel Writers) is the pre-eminent professional association of travel journalists and communicators. Learn more about this premier networking organization by visiting its website, www.satw.org.