2017-2018 SATW FOUNDATION
LOWELL THOMAS TRAVEL JOURNALISM COMPETITION
Faculty members at the Missouri School of Journalism judged the competition, with Prof. John Fennell, Prof. Jennifer Rowe and administrative assistant Kim Townlain coordinating. There were 1,275 entries.
In the following list of winners, numbers in parentheses denote number of entries in the category.
The 2017-2018 Lowell Thomas Travel Journalism Competition Awards Presentation Video
Watch the video that was first shown at the 2018 SATW Annual Convention in Barbados. 
Awards For Works Published in 2017-2018
Category 101: Grand Award—Lowell Thomas Travel Journalist of the Year (30)
Gold: Christopher Solomon, freelance writer, Seattle, WA
Silver: Elaine Glusac, freelance writer, Chicago, IL
Bronze: Beth Harpaz, Travel Editor, The Associated Press
Honorable Mention: Nikki Ekstein, Travel Editor, Bloomberg Pursuits
Category 102: Newspaper Travel Coverage (7)
Gold: Los Angeles Times, Catharine Hamm, Travel Editor
Silver: The Wall Street Journal, Deborah Dunn, Travel Editor
Bronze: The New York Times, Monica Drake and Steve Reddicliffe, Travel Editors
Honorable Mention: Star Tribune (Minneapolis), Kerri Westenberg, Travel Editor
Category 103: Magazines (14)
103A—Travel Magazines
Gold: Virtuoso Life, Elaine Srnka, Editorial Director
Silver: Afar, Julia Cosgrove, Editor-in-Chief
Bronze: National Geographic Traveler, George W. Stone, Editor-in-Chief
Honorable Mention: Southbound, Kevin Benefield, Editor-in-Chief
103B—Travel Coverage in Other Magazines
Gold: Southern Living, Sid Evans, Editor-in-Chief
Silver: Outside, Christopher Keyes, Editor
Bronze: Coastal Living, Sid Evans, Editor-in-Chief, and Tracey Minkin, senior editor, Travel
Honorable Mention: National Parks, Rona Marech, Editor-in-Chief
Category 104: U.S./Canada Travel (128)
Gold: Sarah Khan, "A Muslim American's Homecoming: Cowboys, Country Music, Chapatis," The New York Times
Silver: Meg Lukens Noonan, "The Return of Polynesian Pop," Coastal Living
Bronze: Annie Graves, "Maine's Sweet Spot," Coastal Living
Category 105: Foreign Travel (136)
Gold: Ryan Knighton, "Out of Sight," Afar
Silver: Aaron Gulley, "Information Freeze," Outside
Bronze: Cheryl L. Reed, "A Hot Destination: Radioactive Ukraine," The Washington Post
Honorable Mention: Justin Fornal, "Oaxaca: The Gift of Color," National Geographic Traveler
Category 106: Photo Illustration of Travel (75)
Gold: Ken Geiger, "Drive Yourself Wild," National Geographic Traveler
Silver: Susan Portnoy, "The Thrill of Canada's Only Polar Bear Walking Photo Safari," TheInsatiableTraveler.com
Bronze: Susan Portnoy, "Behind the Scenes of a Rodeo and What Makes Cowboys Tick," TheInsatiableTraveler.com
Category 107: Special Packages/Projects (16)
Gold: The New York Times, "On the Border: A Special Issue," The New York Times staff
Silver: National Geographic Traveler, "Cities on the Rise," George W. Stone, Amy Alipio, Jennifer Barger and staff
Bronze: Andrew Juiliano, "Grit World Racing: A Belgian Cyclocross Odyssey," Peloton magazine
Honorable Mention: Chabeli Herrera, "Tourism's Invisible Army," Miami Herald
Category 108: Cruise Travel (53)
Gold: Andrea Sachs, "Cut From the Same Sailcloth," The Washington Post
Silver: Todd Pitock, "Icy Greenland Smiles as Climate Change Brings Greening — and Independence," The Australian Financial Review
Bronze: Stephen Heyman, "Lost at Sea," W magazine
Honorable Mention: Rosemary McClure, "On Some Cruise Lines, There Are No Wallflowers," Los Angeles Times
Category 109: Adventure Travel (73)
Gold: Tim Cahill, "My Drowning (And Other Inconveniences)," Outside
Silver: Tim Neville, "A Journey Into Iraqi Kurdistan," The New York Times
Bronze: Aaron Teasdale, "The Ecology of Fear, A Skier's Journey Into the Heart of Wild America," Mountain magazine
Honorable Mention: Aaron Gulley, "Colombia Rising," Bicycling magazine
Category 110: Travel News/Investigative Reporting (41)
Gold: Chabeli Herrera, "The Fate of Lolita," Miami Herald
Silver: Oscar Casares, "How Crossing the Bridge to Matamoros Got Complicated," The New York Times
Bronze: Mike Seely, "Las Vegas After the Shooting: Renewing Vows, Embracing Community," The New York Times
Honorable Mention: Jon Billman, "How 1,600 People Went Missing From Our Public Lands Without a Trace," Outside
Category 111: Service-Oriented Consumer Work (65)
Gold: Mary Anne Potts, Andrew Evans and Kate Siber, "Adventures All Around," National Geographic Traveler
Silver: Zac Thompson, "How to Get the Most From a Great Wolf Lodge Vacation," Frommers.com
Bronze: Brooke Porter Katz and Sarah Khan, "My Town," Virtuoso Life
Honorable Mention: Andrea Sachs, "Women Who See the World Share a Universal Issue: Sexual Harassment," The Washington Post
Category 112: Environmental Tourism (50)
Gold: Austin Merrill, "Comeback Wolves: Inside Lamar Valley Wolf Week," Departures
Silver: Mary Bergin, "Travelers to Missouri's Dancing Rabbit Ecovillage Get Taste of Life Off the Grid," St. Louis Post-Dispatch
Bronze: Michele Bigley, "Hawaii's Abundant and Ignored Earth," Catamaran Literary Reader
Category 113: Cultural Tourism (92)
Gold: Jason Motlagh, "It's Like the NFL. But With Horses and a Headless Calf," Outside
Silver: Suzanne MacNeille, "Vancouver Island, Through an Artist's Eyes," The New York Times
Bronze: Jane Smiley, "Against the Grain," Smithsonian Magazine
Category 114: Personal Comment (97)
Gold: Pico Iyer, "Destination Nowhere," National Geographic Traveler
Silver: Beth Rodden, "From Kidnapping to Kids, My Life On and Off the Rock," Outside
Bronze: Rahawa Haile, "Going It Alone," Outside
Category 115: Special-Purpose Travel (92)
Gold: Ian Frazier, "What Ever Happened to the Russian Revolution?" Smithsonian Magazine
Silver: Taffy Brodesser-Akner, "We Have Found the Cure! (Sort Of…)," Outside
Bronze: Kim Stanley Robinson, "Nightmare on the Ice," Smithsonian Magazine
Honorable Mention: Christopher Muther, "The Ancestry-Fueled Trip of a Lifetime in London," The Boston Globe
Category 116: Short Work on Travel (49)
Gold: Melanie Radzicki McManus, "Testing Your Lungs in Colorado's Fresh Air," Star Tribune (Minneapolis)
Silver: Don George, "The Importance of Travel in Turbulent (and Not So Turbulent) Times," Wanderlust
Bronze: Samantha Brown, "Places We Love: London," National Geographic Traveler
Honorable Mention: Elaine Glusac, "A Cleveland Arts District Hustles and Rebounds," The New York Times
Category 117: Culinary-Related Travel (105)
Gold: Anya von Bremzen, "Counter Revolution," Afar
Silver: David Farley, "The Little German Town With All the Michelin Stars," Afar
Bronze: Sylvie Bigar, "What Is a Gooseneck Barnacle?" Departures
Category 118: Travel Book (22)
Gold: Lola Akinmade Akerstrom, "Due North: Collection of Travel Observations," Geotraveler Media Sweden
Silver: Michael Meyer, "The Road to Sleeping Dragon: Learning China From the Ground Up," Bloomsbury USA
Bronze: Michael Benanav, "Himalaya Bound," Pegasus Books
Category 119: Guidebook (21)
Gold: Rick Steves, Ian Watson and Cameron Hewitt, "Rick Steves Iceland," Rick Steves Travel
Silver: Jody Robbins, "25 Places in Canada Every Family Should Visit," TouchWood Editions
Bronze: Ashley M. Biggers, "Eco-Travel New Mexico: 86 Natural Destinations, Green Hotels, and Sustainable Adventures," University of New Mexico Press
Category 120: Travel Journalism Websites (12)
Gold: BBC.com/Travel, Anne Banas, Editor
Silver: KidTripster.com, Shellie Bailey-Shah, Editor
Bronze: CulinaryBackstreets.com, Yigal Schleifer, Editor-in-Chief
Honorable Mention: SmarterTravel.com, Josh Roberts, Senior Executive Editor
Category 121: Audio Travel Broadcast (35)
Gold: Scott Gurian, "Turkmenistan: Just Plain Weird," Far From Home podcast
Silver: Beth Harpaz, Warren Levinson and Scott Mayerowitz, "All 50 States as a Travel Goal," AP Travel "Get Outta Here!" podcast, Episode 24
Bronze: Liz Beatty, "No-limits Travel for the Blind," Native Traveler on SiriusXM Canada Talks Channel 167 And NativeTraveler.com
Category 122: Video Travel Broadcast (19)
Gold: Trevor Meers, Ryan Borts, David Poyzer and Kylee Krizmanic, "This Land Is Our Land," Midwest Living
Silver: Rick Steves, Simon Griffith and Steve Cammarano, "Rick Steves' European Festivals," Rick Steves Travel
Bronze: Glen Abbott, "Wanderin' the White Mountains," Harley-Davidson's H.O.G. Magazine digital edition
Category 123: Travel Blogs (43)
Gold: OneikaTheTraveller.com, Oneika Raymond
Silver: Dangerous-Business.com, Amanda Williams
Bronze: SpinTheGlobe.net, Sylvia Longmire
Honorable Mention: YoungAdventuress.com, Elizabeth Carlson
The sustainability of the annual SATW Foundation Lowell Thomas Travel Journalism Competition is supported by a generous contribution from Gold Supporter CARNIVAL CORP., the world's largest cruise company.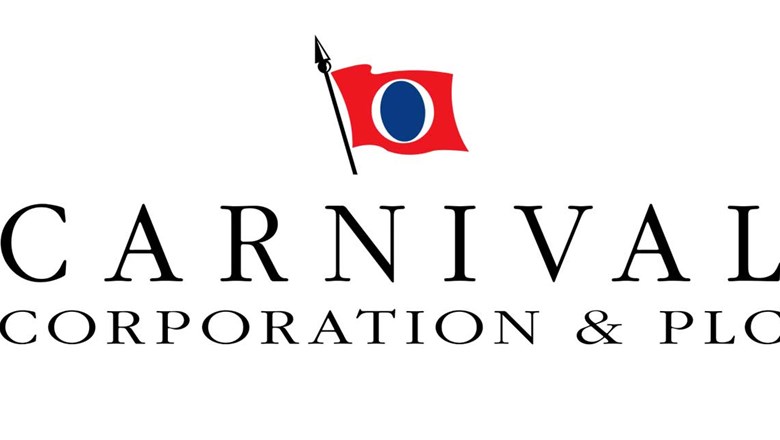 The Society of American Travel Writers Foundation was begun in 1981 by a group of SATW writers, editors and public relations professionals who were concerned about the future of travel journalism.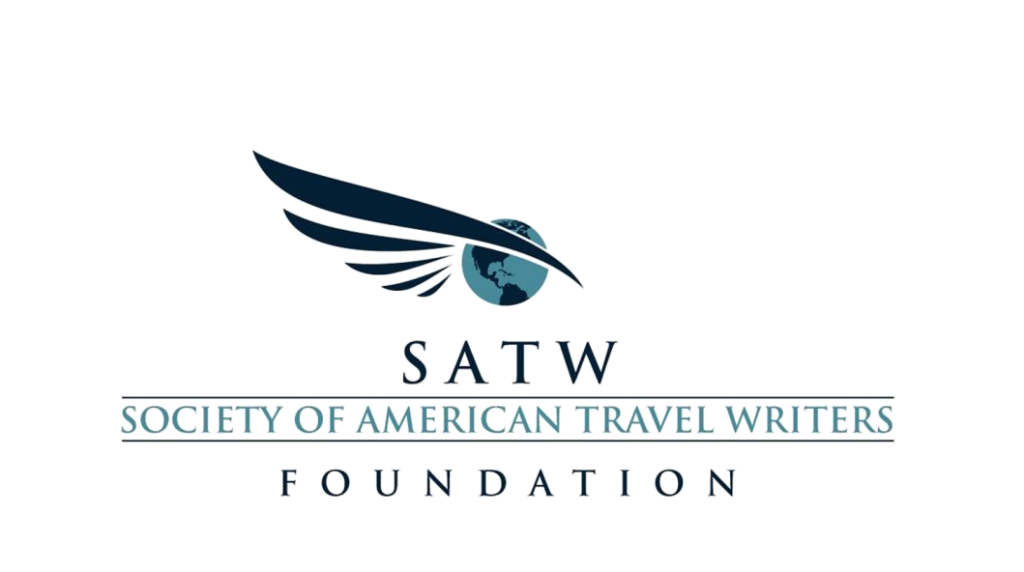 SATW (the Society of American Travel Writers) is the pre-eminent professional association of travel journalists and communicators. Learn more about this premier networking organization by visiting its website, www.satw.org.