1985 SATW FOUNDATION
LOWELL THOMAS TRAVEL JOURNALISM COMPETITION
This was the first year of the competition, with 15 categories. Adjustments in categories, winner designations and places awarded were made over the first few years, as the SATW Foundation worked with the judges to refine the contest. Therefore, this list doesn't conform to those in the 1990s and beyond.
The first judges were faculty members at the Missouri School of Journalism, with Prof. Don Ranly, associate dean, as the coordinator.
In the original announcement seeking entries in the contest, the Grand Award was designated to go to the best single entry. In judging, the Grand Award was given for the best newspaper travel section and a runner-up place for the best U.S. travel article.
The Grand Award winner received $1,000, and 12 awards of $500 each went to first-place winners (no money was given for the newspaper section and magazine categories).
Awards For Works Published in 1984
Grand Award
Best Newspaper Travel Section: Dallas Times Herald, Janet Fullwood, Travel Editor
Runner-up — Best U.S. Article: Jerry Flemmons, Fort Worth Star-Telegram
Newspaper Travel Section
First: Chicago Tribune, Al Borcover, Travel Editor
Runner-up: Los Angeles Times, Jerry Hulse, Travel Editor
Travel Magazine Issue
First: National Geographic Traveler, Joan Tapper
Runner-up: Oklahoma Today, Sue Carter
U.S. Travel Article
First: Jerry Flemmons, Fort Worth Star-Telegram
Runner-up: Dianne Young, Southern Living
Foreign Travel Article
First: Steve Pollick, The Blade, Toledo
Runner-up: Bert Shanas, New York Daily News
Constructive Criticism
First: Laura Bly, The Orange County (CA) Register
Runner-up: Michael Carlton, The Denver Post
Air Travel Article
First: Janet Steinberg, Cincinnati Magazine
Runner-up: Andrew Giarelli, Diversion Magazine
Ship Travel Article
First: Mary Elaine Lora, Louisiana Life
Runner-up: Patricia and Edgar Cheatham
Auto Travel Article
First: Jean Simmons, The Dallas Morning News
Runner-up: Jack Schnedler, Chicago Sun-Times
Non-trip Reporting
First: Peter Rinearson, The Seattle Times
Runner-up: Bunny Brower, Travel & Leisure
Book
First: Marilyn Springer/Don A. Schultz, "Dollarwise Guide to Cruises 1984"
Runner-up: Catherine Watson, "Travel Basics"
Radio/TV Scripts
First: Travel '84 — "D-Day, Normandy," Don Forsyth, Producer
Runner-up: Travel '84 — "St. Malo," Jacques Cartier, Don Forsyth, Producer
Conservation, Preservation, Ecology
First: Dianne Young, Southern Living
Runner-up: Mary Ann Reese, Sunset Magazine
Single Photo
First: Melinda Berge, Merian Magazine
Runner-up: Buddy Mays, Odyssey Magazine
Photo Series
First: Patricia and Edgar Cheatham
Runner-up: Geoff Gilbert, Southern Living
The Society of American Travel Writers Foundation was begun in 1981 by a group of SATW writers, editors and public relations professionals who were concerned about the future of travel journalism.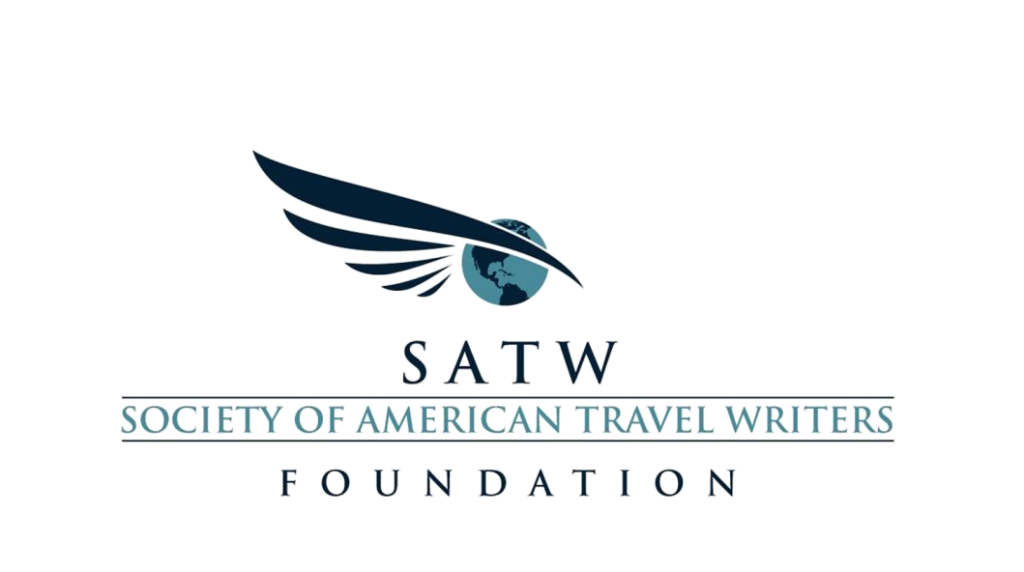 SATW (the Society of American Travel Writers) is the pre-eminent professional association of travel journalists and communicators. Learn more about this premier networking organization by visiting its website, www.satw.org.