2014-2015 SATW FOUNDATION
LOWELL THOMAS TRAVEL JOURNALISM COMPETITION
Faculty members of the Missouri School of Journalism judged the competition, with Prof. John Fennell, Prof. Jennifer Rowe and administrative assistant Kim Townlain coordinating. There were 1,406 entries, a near record high. In the following list of winners, numbers in parentheses denote number of entries in the category.
The 2014-2015 Lowell Thomas Travel Journalism Competition Awards Presentation Video
Watch the video that was first shown at the 2015 SATW Annual Convention in Downtown Las Vegas, Nevada. 
Awards For Works Published in 2014-2015
Category 101: Grand Award — Lowell Thomas Travel Journalist of the Year (40)
Gold: Todd Pitock, freelance writer
Silver: Tim Neville, freelance writer
Bronze: Christopher Solomon, freelance writer
Honorable Mention: Melanie Radzicki McManus, freelance writer
Category 102: Newspaper Travel Sections/Coverage (10)
102A — Newspapers with 350,000 or more circulation
Gold: The New York Times, Monica Drake, Travel Editor
Silver: The Boston Globe, Chris Morris, Travel Editor
Bronze: Los Angeles Times, Catharine Hamm, Travel Editor
102B — Newspapers under 350,000 circulation
Gold: San Francisco Chronicle, Spud Hilton, Travel Editor
Silver: The Seattle Times, Kristin Jackson, Travel Editor
Bronze: The Plain Dealer (Cleveland), Susan Glaser, Travel Editor
Category 103: Magazines (18)
103A — Travel Magazines
Gold: National Geographic Traveler, the late Keith Bellows, Editor-in-Chief; Norie Quintos, Executive Editor
Silver: Afar, Julia Cosgrove, Editor-in-Chief
Bronze: Travel + Leisure, Nancy Novogrod, retiring Editor-in-Chief; Nathan Lump, Editor-in-Chief
103B — Travel Coverage in Other Magazines
Gold: Departures, Richard David Story, Editor-in-Chief
Silver: Outside, Christopher Keyes, Editor
Bronze: Private Clubs, Don Nichols, Editor-in-Chief
Category 104: U.S./Canada Travel (135)
Gold: Kim Severson, "Little Bit Country, Little Bit Gay," The New York Times
Silver: Matt Jaffe, "Two Men and a Truck," Arizona Highways
Bronze: Jacob Baynham, "Land of Plenty," Coastal Living
Category 105: Foreign Travel (165)
Gold: Andrew McCarthy, "Untamed Ireland," Travel + Leisure
Silver: Carl Hoffman, "It Takes a Village," National Geographic Traveler
Bronze: Todd Pitock, "The Rebirth of Awe," National Geographic Traveler
Honorable Mention: Bruce Schoenfeld, "Spanish Inclination," National Geographic Traveler
Category 106: Photo Illustration of Travel (89)
Gold: Brian Peterson, "Wild World in Bloom," Star Tribune (Minneapolis)
Silver: Aaron Huey, "The Road to Wellville," National Geographic Traveler
Bronze: Kari Medig, "The Great Canadian Safari," Air Canada enRoute
Honorable Mention: James Whitlow Delano, "Traveler in the Sunset Clouds," Smithsonian Magazine
Category 107: Special Packages/Projects (37)
Gold: "Canada's Best New Restaurants 2014," Air Canada enRoute magazine and multimedia, Andrew Braithwaite, author; John Cullen, photographer; and enRoute-Spafax Canada staff
Silver: "50 Reasons to Love the World," BBC Travel, Jim Benning and Allison Busacca, editors
Bronze: "My European Ritual," The New York Times, multiple contributors and staff
Category 108: Cruise Travel (54)
Gold: Andrew Sessa, "Trip the Lights Fantastic," Houston Chronicle
Silver: Eddy Hartenstein, "South of Everything," Los Angeles Times
Bronze: John Flinn, "Smaller Cruise Ships in Alaska Offer Big Close-ups," San Francisco Chronicle
Category 109: Adventure Travel (76)
Gold: Elizabeth Weil, "The Woman Who Walked 10,000 Miles (No Exaggeration) in Three Years," The New York Times Magazine
Silver: Christopher Solomon, "Baked Alaska," Outside
Bronze: Aaron Teasdale, "Maya Medicine," SUP (Stand-Up Paddling) Magazine
Category 110: Travel News/Investigative Reporting (39)
Gold: Grayson Schaffer, "Black Year," Outside
Silver: Tracy Ross, "Vanished," Backpacker
Bronze: Mark Seal, "A Line in the Sand," Departures
Category 111: Service-Oriented Consumer Work (100)
Gold: "The Procrastinator's Survival Guide to Summer Travel," Sunset Magazine, with Christine Ryan, writer; Andrea Minarcek, editor; David Zaitz, photography; and Supriya Kalidas, design
Silver: "20 Ways to Travel Better," Travel + Leisure, Amy Farley, Brooke Porter Katz, Nikki Ekstein and staff, with photography by Andrew B. Myers
Bronze: Debra Bokur, "Gateways to Gastronomy/Upscale and Healthy Restaurants in Airports," Global Traveler
Honorable Mention: Irene S. Levine, "Bicycle Vacations: Boomers' Latest Travel Trend," PBS Next Avenue
Category 112: Environmental Tourism (51)
Gold: Austin Merrill, "Into the Arctic," Departures
Silver: Jeff Greenwald, "A Natural Selection," Westways
Bronze: Rowan Jacobsen, "The River Was Everywhere and Nowhere," Outside
Honorable Mention: Caroline Alexander, "Five Hundred Pounds of Stealth," Outside
Category 113: Cultural Tourism (127)
Gold: Patrick Symmes, "Bonfire of the Humanities," Outside
Silver: Eliza Griswold, "Poetry Slam," Outside
Bronze: Don George, "Piecing Together Puzzles in Cambodia," BBC Travel
Honorable Mention: Miranda S. Spivack, "In Spain, a Mosaic of Ruins Forms a Picture of Life in a Major Outpost of the Roman Empire," The Washington Post
Category 114: Personal Comment (117)
Gold: Sarah Khan, "Once a Land of Princes and Palaces," The New York Times
Silver: Marcia DeSanctis, "Travelling Solo in the World's Most Romantic Country," BBC Travel
Bronze: Jeff MacGregor, "La Dolce Via," Smithsonian Magazine
Honorable Mention: Ian Gordon, "The Fierce Life and Too-Soon Death of My Unlikely Cuban Friends," Mother Jones
Category 115: Special-Purpose Travel (105)
Gold: David Farley, "Ashes to Ashes," Afar
Silver: Andrew McCarthy, "Steeped in Darjeeling," National Geographic Traveler
Bronze: Joshua Hammer, "Dream Machine," Smithsonian Magazine
Category 116: Short Work on Travel (82)
Gold: Mary Bergin, "In Nuremberg, Bratwurst Is an Institution, and Now a Museum Exhibit," Chicago Tribune
Silver: Robert Stephens, "The Secret to Happ…," Islands
Bronze: Kat Tancock, "Running All Over Town," Canadian Business
Category 117: Travel Book (27)
Gold: Karen Berger, with photography by Bart Smith, "America's Great Hiking Trails," Rizzoli International Publications
Silver: Michael Meyer, "In Manchuria: A Village Called Wasteland and the Transformation of Rural China," Bloomsbury Press
Bronze: Phil Karber, "Postmarks From a Political Traveler," Paradigm Publishers
Category 118: Guidebook (28)
Gold: Rob Rachowiecki, with photography by Vance Jacobs, "National Geographic Traveler: Peru," National Geographic Books
Silver: Robert Walker, "Okinawa and the Ryukyu Islands," Tuttle Publishing
Bronze: Andrew Dier, "Moon: Colombia," Avalon Travel
Honorable Mention: Anne Vipond and William Kelly, "Best Anchorages of the Inside Passage," Ocean Cruise Guides
Category 119: Travel Journalism Websites (18)
Gold: OutsideOnline.com/Adventure-Travel, Outside, Christopher Keyes, Editor
Silver: RoadsAndKingdoms.com, Roads & Kingdoms, Nathan Thornburgh and Matt Goulding, chief editors/publishers
Bronze: CiaoBambino.com, Ciao Bambino!, Amie O'Shaughnessy, founder and managing editor
Honorable Mention: Afar.com, Afar Media, Davina Baum, Digital Content Director
Category 120: Audio Travel Broadcast (16)
Gold: Rudy Maxa, "Rudy Maxa's World: June 2014," syndicated radio travel show
Silver: Paul Lasley and Elizabeth Harryman, "Traveling With Paul Lasley & Elizabeth Harryman: Margie Goldsmith Gets Engaged in Bali," OnTravel Media
Bronze: Thomas C. Wilmer, "Journeys of Discovery With Tom Wilmer: Discover Montserrat," National Public Radio podcast
Category 121: Video Travel Broadcast (34)
Gold: Rick Steves, "Rick Steves' The Holy Land: Israelis and Palestinians Today," American Public Television
Silver: Bob Krist, "Day of the Dead in Oaxaca," National Geographic Traveler Intelligent Travel blog
Bronze: The New York Times staff, "36 Hours," The New York Times
Honorable Mention: Christine van Blokland, "Curious Traveler: Curious About … London," Public Broadcasting System
Category 122: Travel Blogs (38)
Gold: ThePlanetD.com, Dave Bouskill and Debra Corbeil
Silver: LegalNomads.com, Jodi Ettenberg
Bronze: VoyageVixens.com, Lanee Lee Neil and Lindsay Taub
The sustainability of the annual SATW Foundation Lowell Thomas Travel Journalism Competition is supported by a generous contribution from Gold Supporter CARNIVAL CORP., the world's largest cruise company.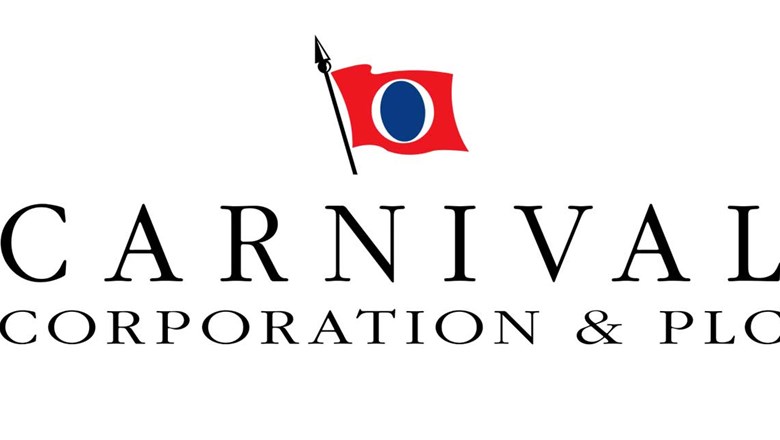 The Society of American Travel Writers Foundation was begun in 1981 by a group of SATW writers, editors and public relations professionals who were concerned about the future of travel journalism.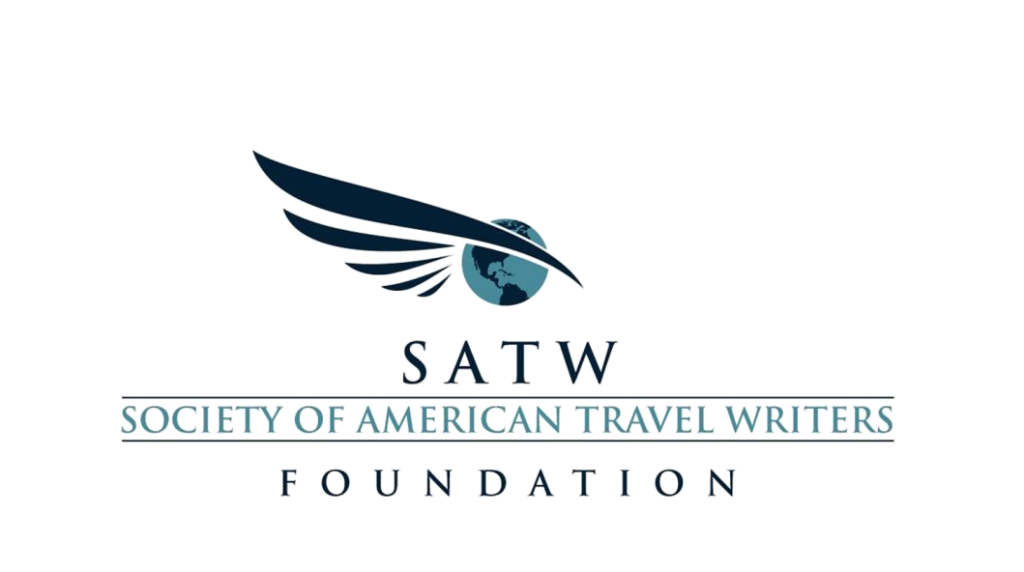 SATW (the Society of American Travel Writers) is the pre-eminent professional association of travel journalists and communicators. Learn more about this premier networking organization by visiting its website, www.satw.org.